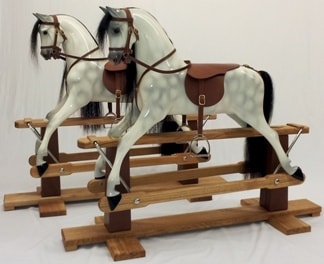 Haddon rocking horses have over the decades established themselves to be a thoroughbred with a proven pedigree. They are elegantly proportioned, deceptively strong, admired by many and can provide many years of faithful service.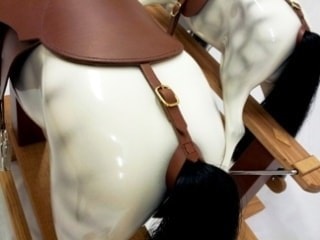 click here for more about us.
click here for more on how they're made.
click below for additional pictures;
.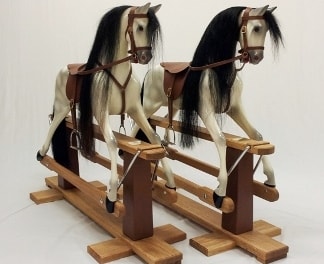 Finished as standard in a grey dapple style and mounted on a solid Oak safety stand, they are dressed in the time honoured tradition with real natural horse hair and leather tack before issued individual serial numbers.
Remaining faithful to their heritage and classical styling, the advanced design and ultramodern materials used in their construction have proven far better suited to the rigours of rocking horse life and the vagary's of modern living.
Made to order, Haddon rocking horses now carry their own lifetime guarantee*...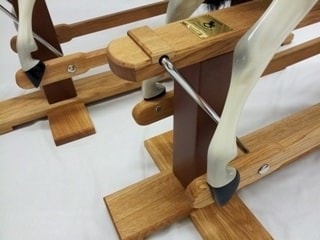 click here for FAQ's...
click here for any special discounted offers?